This three-year course Herbalist-Artisan at Bruges, is something I wanted to do my entire life.
Each course had its's obvious exam. Studying and working hard was therefore the message ... !
It was worth the effort, and I hereby want to thank again all my teachers.
These were the subjects that were taught:
Legislation - Cultivation Techniques - Chemistry - Biochemistry - Herbal Chemistry - Applied Chemistry - Phytochemistry.
Essential Oils - Plant drying and storage - Environmental legislation - Safety - Product knowledge.
Practicum Herbal Processing.

After the second year Herbalist a thesis was submitted in book form:
Maes, M. (2012). Gorse - Ulex europaeus L. Unpublished.
This was followed by a second thesis on Herbal fabrication, at the end of the third year apprenticeship:
Maes, M. (2013). External and internal treatment of dry mucous membranes of the nose - mouth - throat, because of medication, such as chemotherapy, or just after influenza.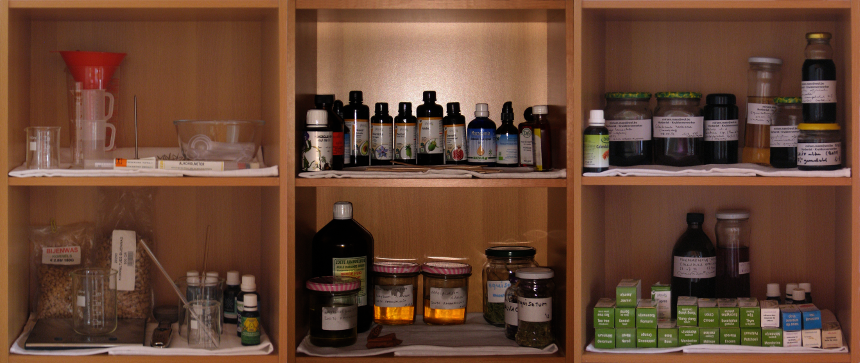 Given my diploma I make remedies, extracts, tinctures, infusions and other processing methods, in accordance to the current laws, standards and regulations, by which you can be assured of receiving a safe and effective product.
I can assure you, that the plant world can help you in all sorts of health issues.
Do you want information or advice regarding the above, please feel free to contact me by e-mail or by phone 059 30 42 45 to make an appointment.
I'm not a Doctor of Medicine, and will refer you at the slightest ambiguity to your General Practioner. Working with your physician is possible.